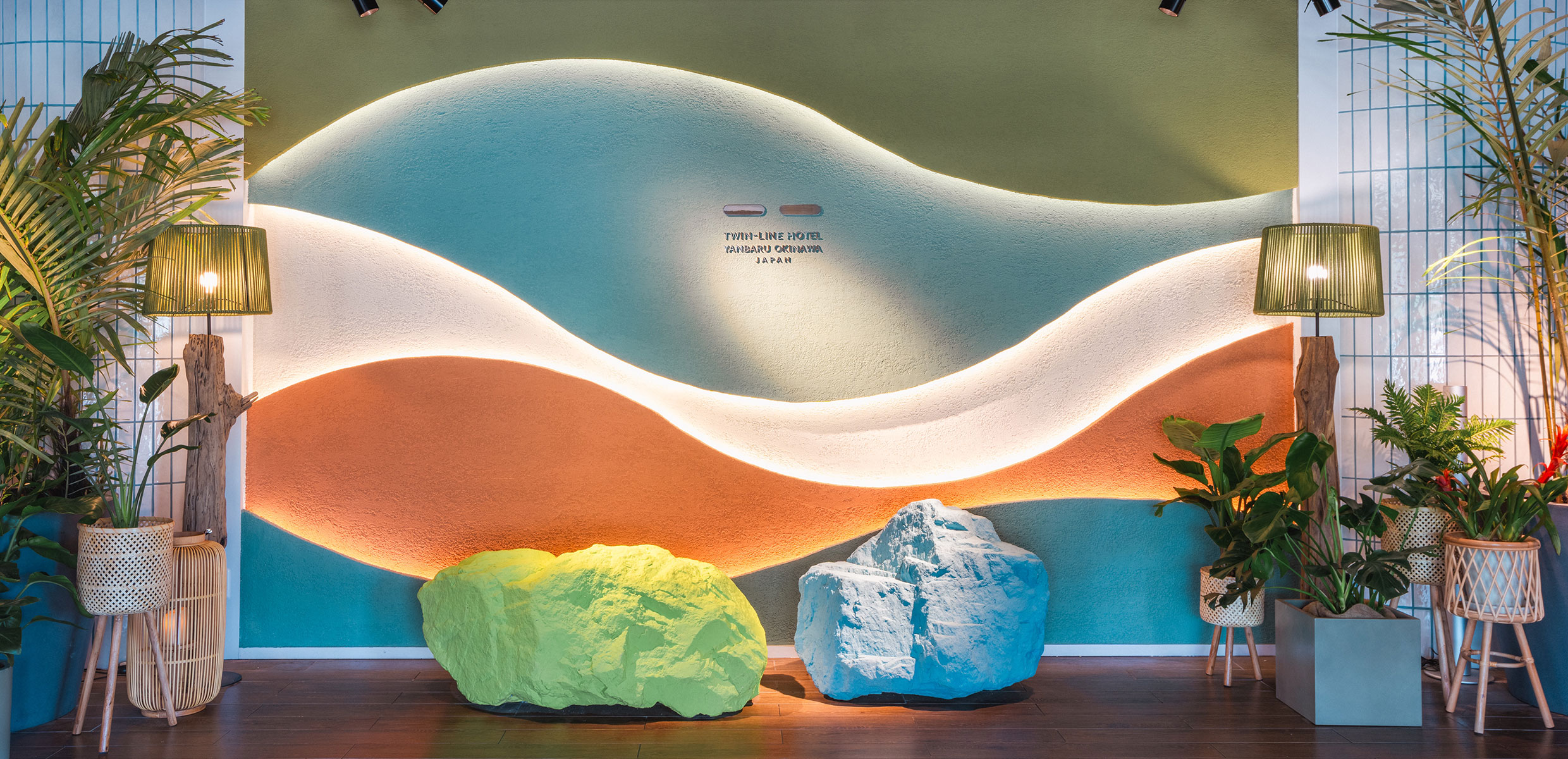 This Cookie Policy (hereinafter "the Policy") applies to websites (hereinafter referred to as "the Websites") provided by TWIN-LINE HOTEL YANBARU OKINAWA JAPAN (hereinafter "the Facility"). Use of the Websites constitutes consent to the use of cookies in accordance with the Cookie Policy. When the Websites are visited for the first time, a pop-up notice concerning consent to the Cookie Policy is displayed. Visitors who do not consent to this Cookie Policy are requested to disable cookies in the browser or refrain from using the Websites.
1. What are cookies?
Cookies are a feature by which usage history, entered content, and other information are stored on the computer of a visitor to a website. When the visitor accesses the website, the cookie information is sent to the website administrator or to other websites that recognize the cookie information. The functions of cookies include enhancing convenience for visitors, such as by streamlining browsing of the website or identifying visitors' preferred pages. Cookies are also used to track the pages that visitors have viewed in order to display advertisements tailored to their interests.
2. Purposes of using cookies
The purposes of cookies on the Websites are to enhance visitors' browsing experience, to make the Websites easier to use, and to make the Websites more relevant to visitors' interests and needs. The Facility also uses cookies to measure performance of the Websites, to aggregate data anonymously in order to understand how the Websites are used, and to aid in improving the structure and content of the Websites. The information in cookies cannot be used to identify individual visitors.
3. Types of cookies used
The Websites use two types of cookies: session cookies and persistent cookies. Session cookies are cookies that are temporarily recorded and stored on a visitor's computer while the visitor is browsing the Websites. A persistent cookie remains on the visitor's computer even after browsing of the Websites has ended, and is stored until the cookie expires or until the visitor manually deletes it. The length of time that a cookie is stored varies with the cookie's expiration date and the browser settings.
The Websites also collect anonymous information on how visitors use the Websites. These cookies may be placed by third party providers of web traffic analysis services, such as Google Analytics. For more information about these cookies, see the privacy policies and other information by the third parties that make use of the third-party cookie information.
The Facility uses the following tool to measure and analyze the status of usage of the Websites:
■Google Analytics Terms and Conditions
https://www.google.com/analytics/terms/jp.html
■Google Privacy Policy
https://www.kpg.gr.jp/privacy.html
5. Updates to the Policy
The content of the Policy is intended solely for the purpose of obtaining and using anonymous information on visitors. The cookies are subject to change without prior notice. Visitors acknowledge that the Policy may contain inaccuracies or errors, that the Policy is subject to change, and that the Facility is expressly excluded from any liability for any inaccuracies or errors, to the fullest extent permitted by law.
6. Contact Information
We request that visitors direct inquiries regarding the Policy to the following:
KPG HOTEL & RESORT Co.
TWIN-LINE HOTEL YANBARU OKINAWA JAPAN
108 Koki, Nago City, Okinawa 905-0025, Japan
TEL +81-980-53-0330